After a successful journey with Tugboat Evo and Tugboat XXL the Tugboat brand brought a lot of innovation in Tugboat lines for the e-cigarette industry in Dubai. Tugboat EVO 4500 puffs have dominated the market for a very long time.
Tugboat 4500 still has a good brand value in the market. Tugboat 4000 puffs was not good going in the market. But the tugboat black mamba from Tugbaot 4500 has been the best for the tugboat disposable.
Recently Tugboat has already brought a Tugboat Box with 6000 puffs in Dubai.
The latest edition in Tugboat Disposable is Tugboat Hero 8000 puffs disposable Dubai. It has extreme mesh coils and long lasting 10ml prefilled saltnic juices.
Tugboat Hero 8000 Puffs Disposable New Design in Tugboat Line.
Tugboat HERO is equipped with a built-in 500mAh battery, with a TYPE-C charging interface, a super-thin box, easy to carry, 1.0Ω mesh coil, and gives you a long lasting vaping experience with saltnic juices.
The supreme mesh coils make quick atomization, reestablishing unadulterated taste. The more grounded throat hit. Smooth Each Puff To The Last Drop.
Tugboat Hero comes with Type C charging options that make the user mostly easy of activities.
Tugboat Hero 8000 puffs Disposable Vape Features:
10ml Capacity

Immerse Cloud

Up To 7000 Puffs

Adjust The Airflow

1.0-ohm Built-in mesh Coil
Tugboat Hero 8000 puffs pictures: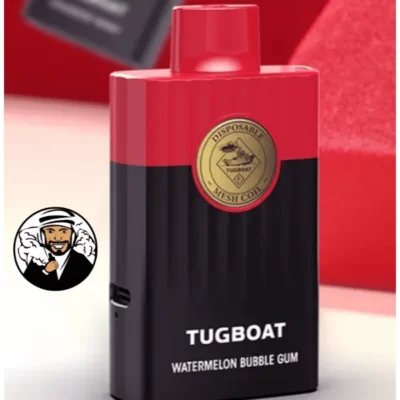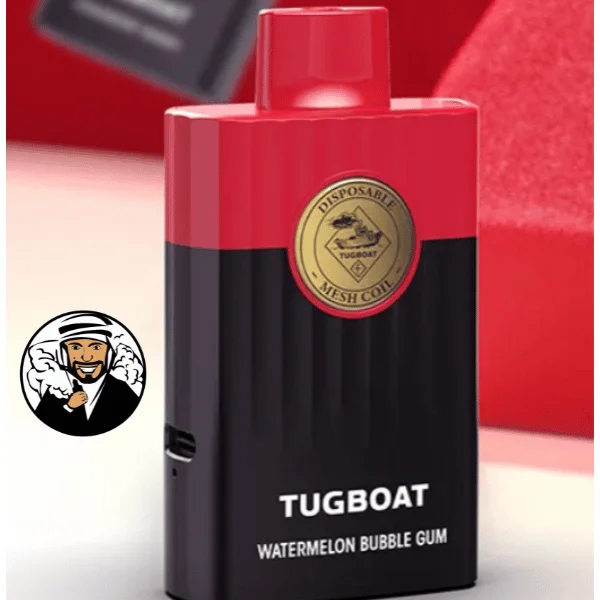 Tugboat Hero 8000 puffs Disposable Vape Flavors:
Purple Rain
Red Energy
Cool Mint
Aloe Grape
Watermelon Bubblegum
Guava Blue Razz
Strawberry Mango
Mango Melon
Lush Ice
Tugboat Hero 8000puffs Disposable Vape PACKAGE INCLUDES:
1*TUGBOAT HERO DISPOSABLE
10*TUGBOAT HERO DISPOSABLES
Vapor Dubai
offers unique Tugboat brand products, among which we have chosen the current and sought-after series for our list. These are single-use gadgets that are small in size and weight and come in smooth and agreeable plans. With substantial plastic lodgings, the models won't get out of your fingers, are impervious to stretch, and won't spill.
The standard Tugboat vape accompanies a powerful battery, liquid cartridge, and warming loop. As these are completely programmed gadgets, they are set off by a puff. You breathe in, the air goes through the battery and the sensors on it respond. The fluid starts to warm up and the fume is delivered. You don't have to re-energize or top off the batteries, whenever you've completed the process of charging or squeezing, simply discard the gadget and pick another one.